COVID-19 update
At this moment, all programming is STILL ON! We are monitoring updates closely and will
communicate any important changes to our schedule through social media and email.

We are prayerfully and thoughtfully taking steps to ensure the health and well-being of all of our
Potter's Wheel patrons, guests, and volunteers. From doubling up on cleaning and disinfecting all hard
surfaces, to continuing to use hand sanitizer at Diner and kids' programs, we want everyone to enjoy a
place of peace and safety in our building.

PLEASE HELP US BY:
Staying home if you are sick. This applies to staff, volunteers, students, patrons and guests.

Practicing good personal hygiene and teaching your children to do the same.

Praying for your neighbors, health care workers, the elderly and those who are sick.

Sharing hope with others - 2 Timothy 1:7 says "For God has not given us a spirit of fear, but of power
and of love and of a sound mind."

Staying connected on our Facebook page and our website (potterswheelministries.com) for up-to-date
information. We will publicize other available community resources as we become aware of them.

IN THE EVENT THAT EVSC SCHOOLS CLOSE DUE TO LOCAL OUTBREAK:

All Potter's Wheel activities that are open to the public will be suspended. This includes children's
programming (PowerHouse, ROAR), classes (Peaceful Parenting, Baby Doll Circle Time, GED Prep, Bible
Study, Pastors Prayer on Thursdays, ROCK church services), all public meals (Tuesday and Saturday
Diner, Clothing Bank usage), all fundraisers and volunteer activities.
Through Jesus, Potter's Wheel exists to LOVE, EQUIP, and EMPOWER neighborhood families to thrive.
From Baby to Bible to GED classes, we offer a variety of Programs and Services to serve you in whatever way we can.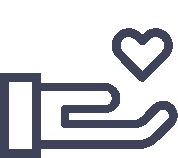 "Whoever is generous to the poor lends to the lord, and he will repay him for his deed."