ONLINE AUCTION AND BABY SHOWER FUNDRAISER
January 18 - February 4, 2021
Like so many non-profits, Potter's Wheel has had to rethink their fundraising efforts in 2020 and now 2021. Originally scheduled to be an in-person event, the Baby Shower Fundraiser is now an ONLINE event. Even though it will look a little different, we want this fundraiser to exceed all expectations, but we need YOU to help make that happen!
​
January 18th through February 4th will hold many surprises! Beginning tomorrow, January 18, you will be given opportunities on Facebook to play games and win prizes, as well as learn some things about Potter's Wheel along the way. A one-hour Baby Shower Facebook Live event, which will be held on Thursday, February 4 from 7:00 – 8:00 PM, will conclude the activities. (All posts and events will be held on the Event page.)
​
In conjunction with the Facebook Live event, Potter's Wheel is also hosting an Online Auction, which is open to ANYONE and EVERYONE. The Auction opens tomorrow, January 18, and will remain open through Thursday, February 4 at 7:30 PM Central time. Items will be available for all bidding levels. Click this link for the auction:
​
You can support Potter's Wheel and local community efforts.
​
PARTICIPATE*SHARE*BID
​
-Like, Comment and Share Facebook posts beginning January 18.
​
-Participate in the FB Live event on Thursday, February 4, from 7:00 – 8:00 PM Central.
​
-Bid on auction items from January 18 through February 4.
​
-Share with your friends and invite them to participate on Facebook and by bidding online.
​
THANK YOU!
Through Jesus, Potter's Wheel exists to LOVE, EQUIP, and EMPOWER neighborhood families to thrive.
From baby and parenting classes to a nice warm meal shared with neighbors, we offer a variety of programs and services to serve you in whatever way we can.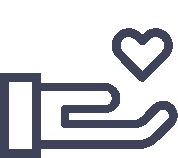 "Whoever is generous to the poor lends to the lord, and he will repay him for his deed."