Potter's Wheel team – thank you! for participating in WFD 2021, and I look forward to our mutual success with WFD 2022 (Sunday, May 22, 2022). Collectively, our 23 participating charities raised over $785,000 with a goal of $1MM+ in 2022.
Our local match comes from my Paul Watzlavik State Farm agency. When your friends talk of insurance, please send them our way. This way, we can keep the momentum of WFD going for years to come.
Through Jesus, Potter's Wheel exists to LOVE, EQUIP, and EMPOWER neighborhood families to thrive.
From baby and parenting classes to a nice warm meal shared with neighbors, we offer a variety of programs and services to serve you in whatever way we can.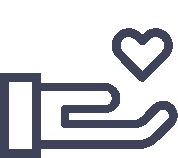 "Whoever is generous to the poor lends to the lord, and he will repay him for his deed."